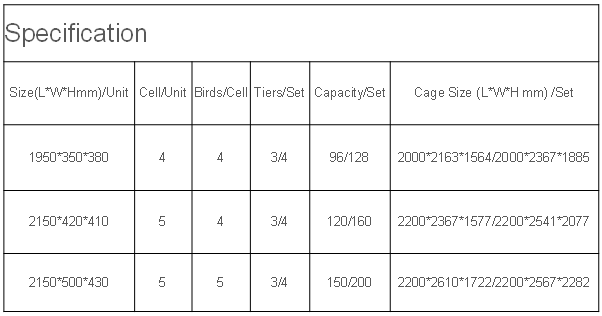 Semi-automatic Cages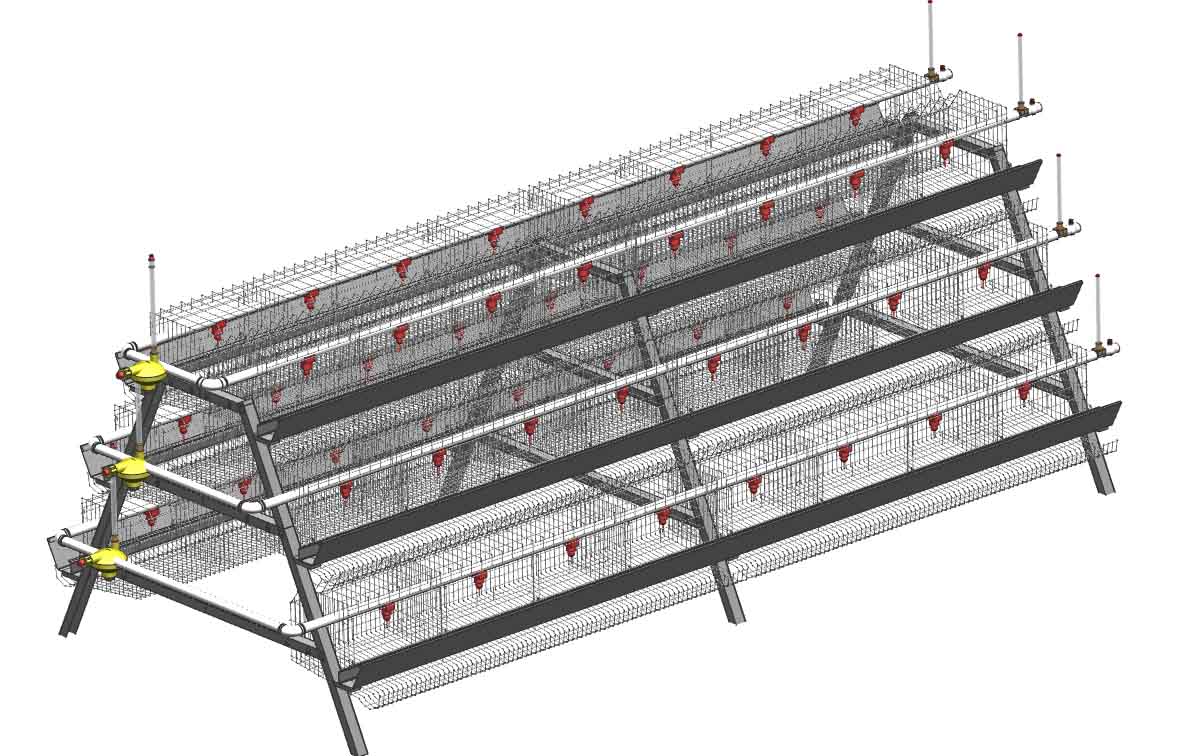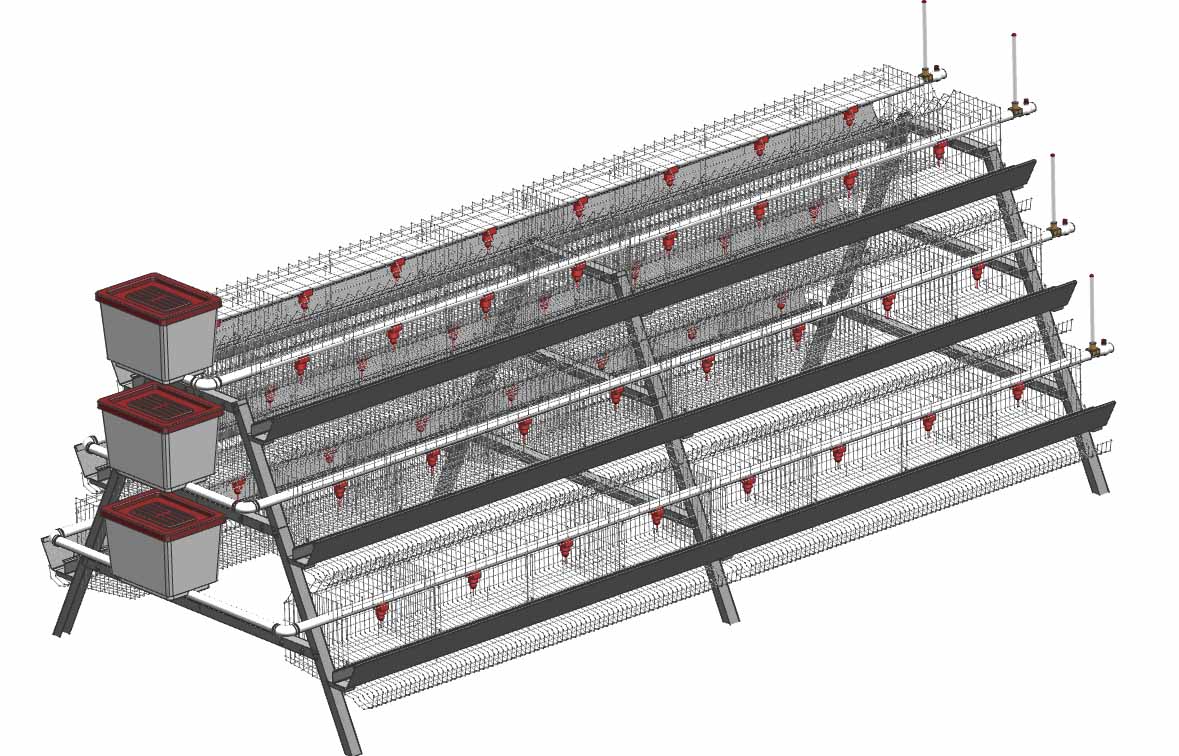 We have professional R&D team, cages equipment designed and produced by us have been inspected by countless farms over 20 years. Our products have already established a good reputation all over the world.

Advantages: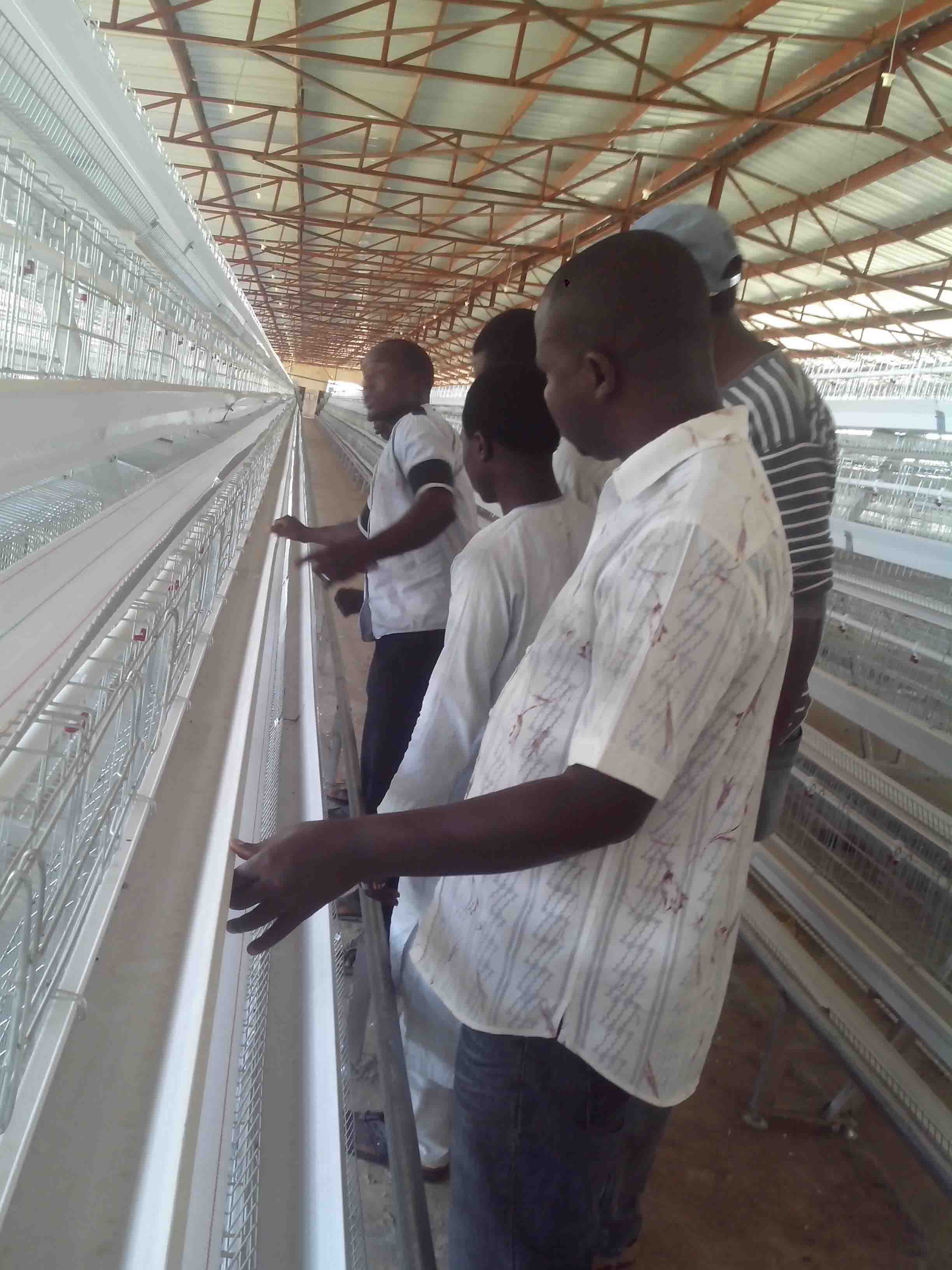 Galvanized surface treatment, zinc thickness is 330-380 micron, anti-corrosion and no rust, lifetime ≥ 20 years.
Automatic welding and bending system, all processes are according to technical parameter exactly, so that durable and no.
Use transverse sliding door and deep feed trough edge to control the feeds losses effectively.
Easy to control parasitic disease like coccidiosis and worm infestation.
The bottom mesh incline rate is 7 degree, it can make sure eggs sliding smoothly, and zero egg breaking rate. Meanwhile chickens won't feel tired when they stand at this slope, so that increasing the egg laying rate indirectly.
Automatic Drinking

Automatic drinking system consists of a water treatment unit, water distribution piping and water lines per each tier. Water line has square or round pipe(thickness 2.5mm) with stainless nipple drinker. Drinking line is in the front of each line, and the nipple drinker can turn 360 degree around so it's easy for drinking, no leakage and less maintenance.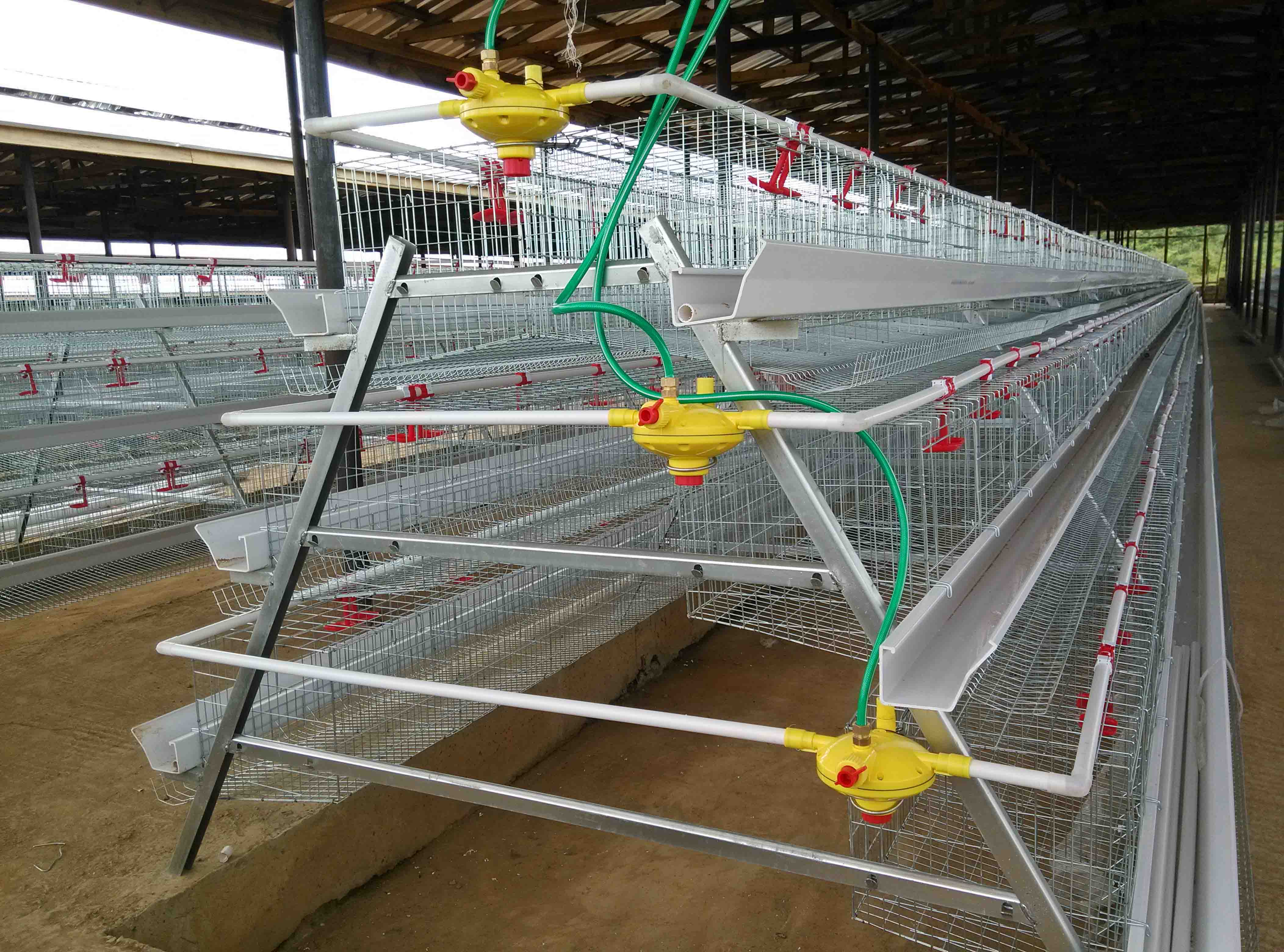 Advantages:
Nipple drinker has strict leakage test to make sure every nipple drinker isn't leakage and highly sensitive.
Equipped with a filter and a medicine machine (Dosatron France).
Regulator has flushing function, so that the water pipe can be cleaned up thoroughly by big water flow.
No water leaking ensures very dry manure, so it's easier to clean and transport ,greatly reduces the environment pollution.