THE CAGES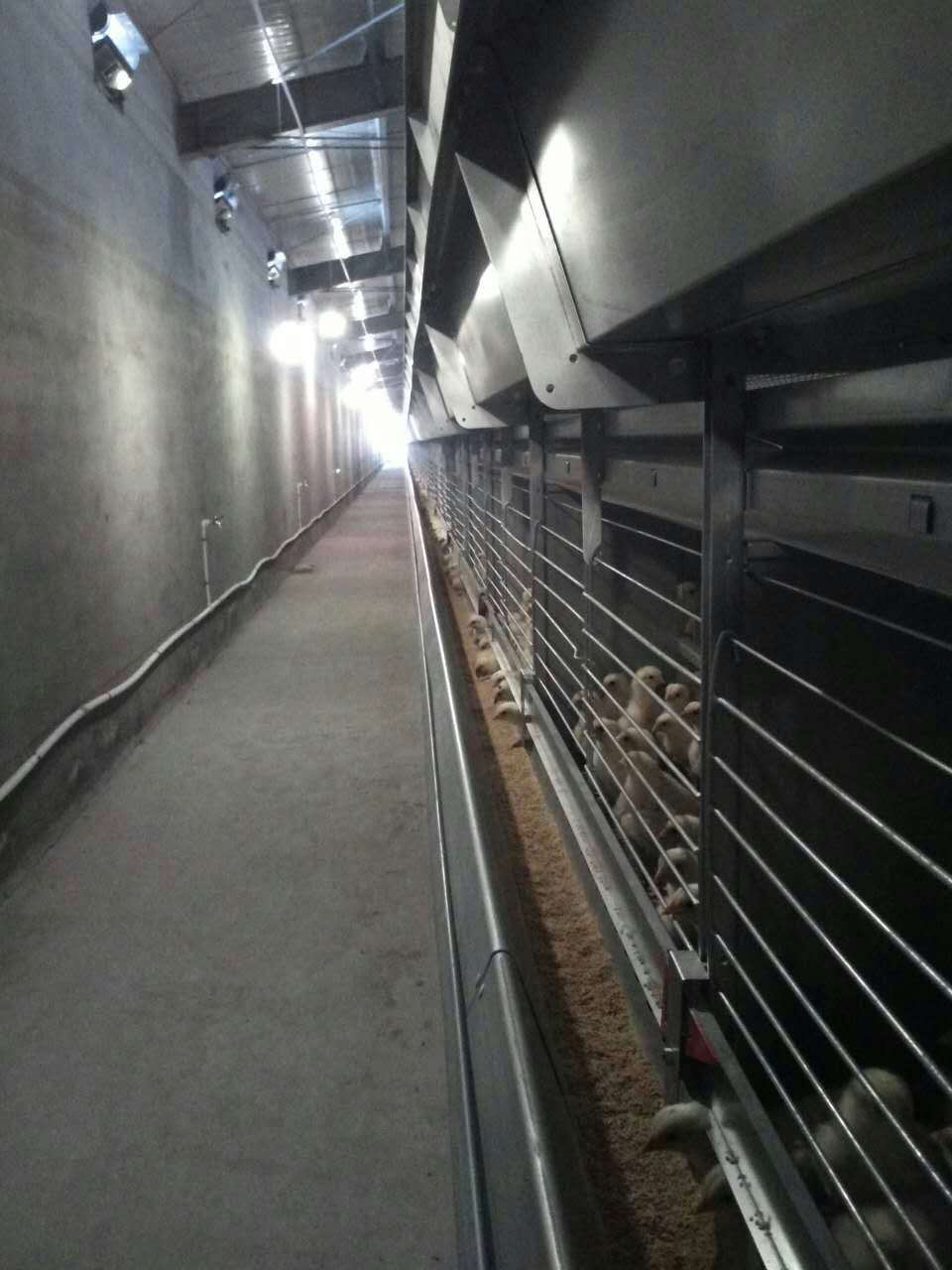 Hot dipped galvanized H type pullet cage system ensures a longer lifetime. Water level and feed level can be adjusted according to chicken age. This system can get best rearing effect because of maximized land-use, easy to install and operate. The cage system is equipped with feeding, drinking ,manure cleaning, heating and cooling ,monitoring, alarming and lighting system, which can be controlled by electronic panel fully automatically.

Advantage:
Material use Q235 steel and surface treatment is hot-dip galvanization or cold galvanization, so it has better elasticity and higher intensity.
Hot-dipped galvanization and 330~380 micrometers zinc coating thickness make the cage more anti-corrosion and durable that can be used more than 20 years.
Cages surface is smooth, no zinc stab and zinc dust, so won't hurt pullets' feet, avoiding infections.
The plastic mat on the bottom cage mesh is available for baby chicks foothold.
Convenient for observing the growth condition of chicken.
Easy maintenance and operation.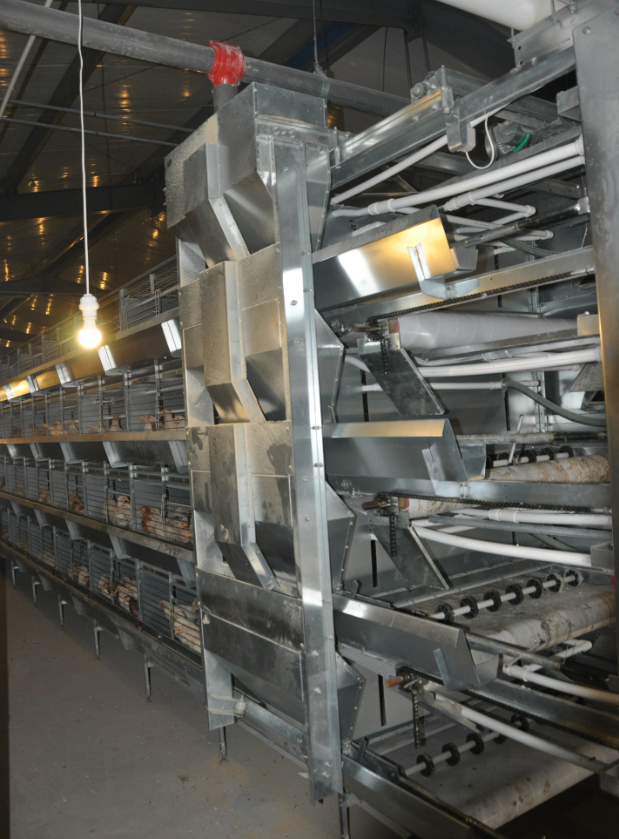 FEEDING SYSTEM
Motor on the hopper drives the feeding trolley directly. Feed trough is hot dipped galvanization, solid and durable, and inner edge has round holes, so that chicks can get the feeds easily. And the hopper has a regulator to adjust the feeds volume accordingly. Maximized the FCR(Feed Conversion Rate).
Advantage:
Minimal feeds losses and the height-adjustable plate inside can be adjusted as pullet growing up.
Uniform feeds supply, rapid feeds distribution by feeding trolley.
High efficient and easily operate by control panel.
Saving labors, time and energy.
Feed trough are mounted on supports for increasing stability and with inward rim minimized feed wastage.
DRINKING SYSTEM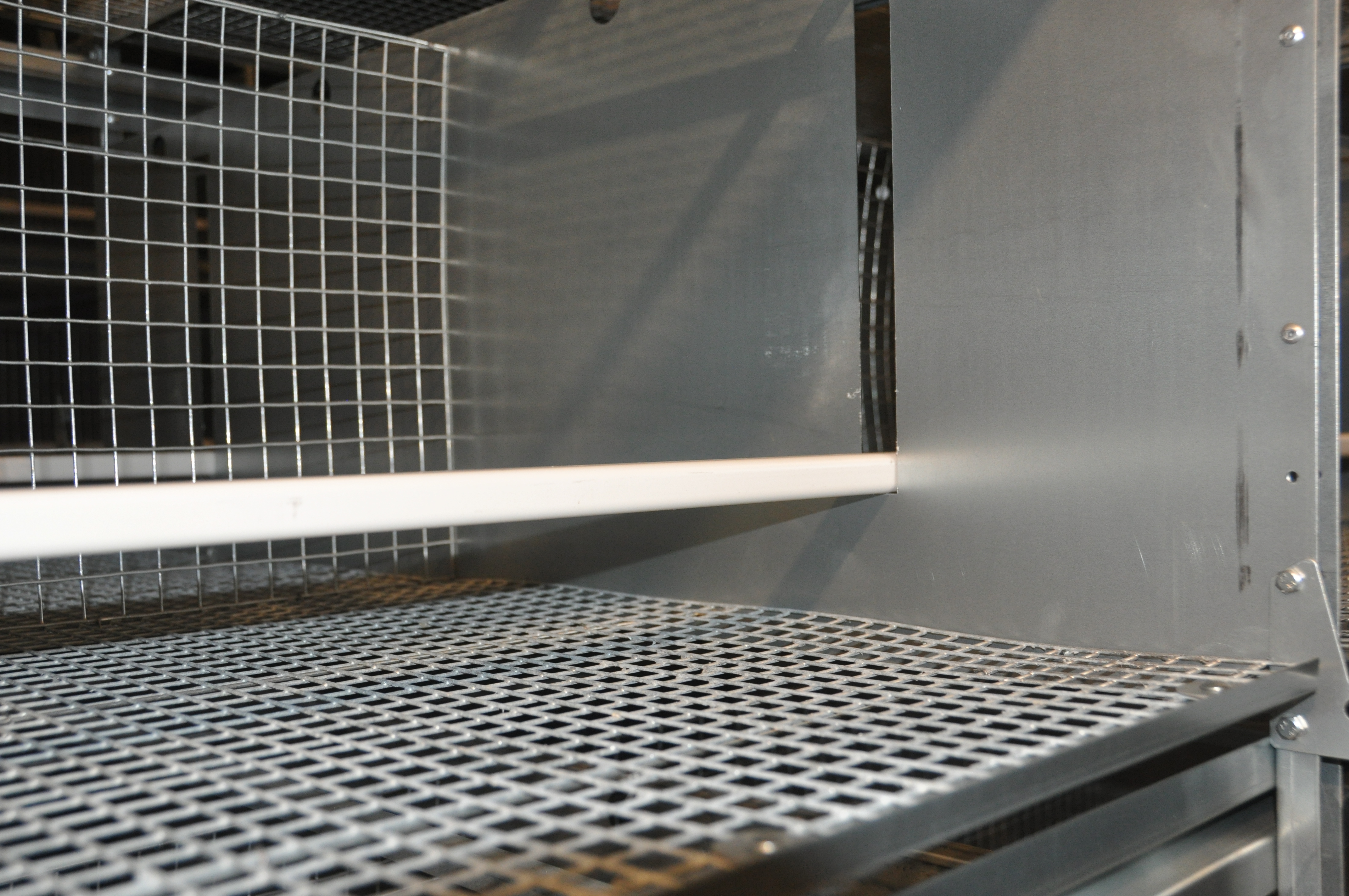 Drinking system consists of filter, medicine machine (Dosatron France), water pressure regulator, water pipe and nipple drinker, V-shaped drop-catching trough, etc. Water pipe with stainless nipple drinker is hanged by steel ropes that can be adjusted according to the chicken age.
Advantage:
Sufficient and hygienic drinking water.
Strict sealed test guarantee nipple drinker no leaking.
Two nipple drinkers in each cage, easy for drinking and pressure regulator can adjust the pressure on each nipple drinker.
Nipple drinker equipped with water-drip cup, avoid water rusting the cage.
Easy installation, operation and maintenance.
MANURE REMOVAL SYSTEM
The manure drops onto endless welded belts made of polypropylene that are installed below the system and that transport the manure to the cross manure removal. Using a cross belt, the manure is either loaded directly onto trucks or transported into a manure storehouse.
An important advantage: System with manure belt ventilation are equipped with air ducts above the manure belts. The air from these ducts dries the manure, which significantly reduces ammonia emissions from the house.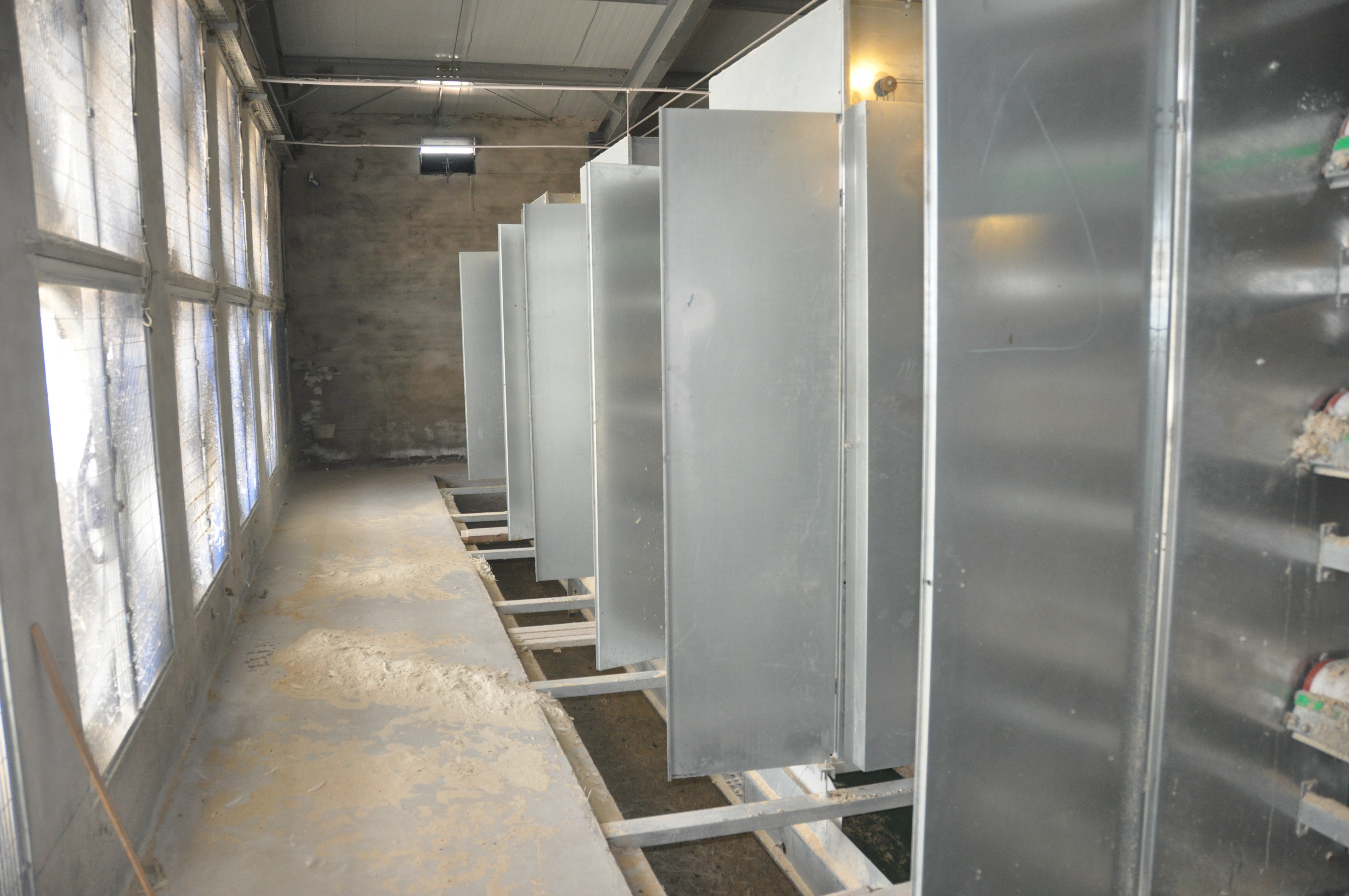 Advantages:
The manure belt is imported from Italy and has international standard quality.
It can clean the manure with highest speed and effect.
Manure can be cleaned up immediately, greatly reduce the environment pollution, provide a healthy growth environment for pullet.
All support frames are hot dipped galvanized, solid and durable.
Easy installation, maintenance, operation and no deviation of manure belt because of advanced technology design.
Modular design allows remarkable low mortality during rearing.