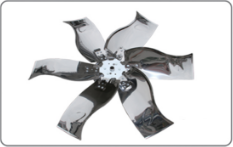 Fan blade is special designed for top grade efficiency which made of Krupp stainless steel by punch forming. Large air volume, no deformation, no broken, no dust, attractive and durable. Thickness 1.2mm, surface finish BA grade.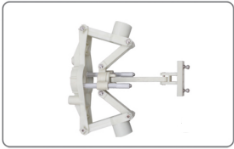 Centrifugal system open the shutters at complete 90 degree to ensure the lowest air resistance and biggest air volume. When close, the sealing can efficiently block light and wind into the poultry farm house. As the first one adopt high quality nylon PA66 to ensure the long service life. The fasteners of centrifugal system all are copper rivets, wear-resisting and no rust, flexible. Guide rod is made of 304 stainless steel, ensure the high strength, no rust, reduce frication.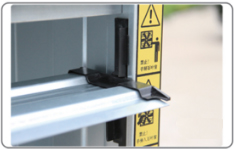 Shutter fixed parts are made of high quality nylon which ensure long service life, open flexibly. Shutters are made of galvanized sheet with thickness of 0.8mm and 1.5mm, ensure shutters no deformation, running stable.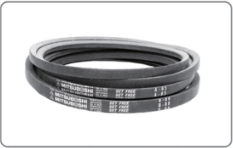 Belts are Japanese brand, ensure the long service life, maintenance free. From 2010 the first adopt Type B belt which 3 times longer service life instead of type A.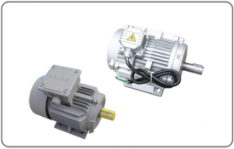 Both China famous motor and Siemens motor are available. Motor voltage and frequency can be customized. Chinese famous motor OEM by special design for fan, the first put in the phase lack protection device which would power off when shortage of electricity. Motor protection grade IP55, insulation class F grade.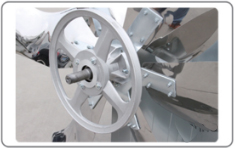 Fan belt pulley and flange are made of high strength aluminum-magnesium alloy by die-casting. Light weight, lower vibration. Blast-sanding treatment for attractive appearance, eliminate internal stress to improve its own rigidity and stability.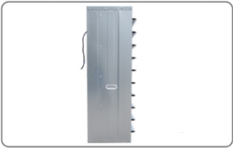 Fan side frame with plastic handle, easy to carry, convenient to load, reasonable design without injuring hands, beautiful appearance.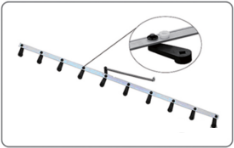 Linking parts made of aluminum alloy, light weight, not deformation, and with wear-resistant shaft sleeve, reduce clearance, then reduce frication to ensure the shutters open flexibly. The spring is made of 304 stainless steel, long time use, no deformation, no rust.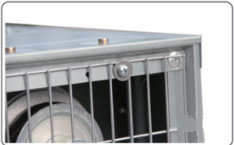 Standard parts especially the washer as fastener parts are made of stainless steel, no rust, beautiful appearance.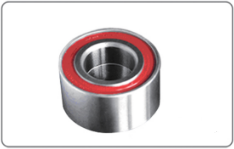 Fan bearing adopts imported double-row bearing with special waterproof design, water can't enter. High strength, lower noise, maintenance free and long service life.