AUTOMATIC ELECTRONIC CONTROL SYSTEM

We adopt advanced automatic control system to realize feeding, drinking ,manure cleaning, heating and cooling ,monitoring, alarming and lighting fully automatic. Each system is controlled separately to avoid interference. Due to our unique experience and expertise, you can choose the best automation and control system according to its technical characteristics, functions and costs. Requirements of large-scale farms can be satisfied well by such system.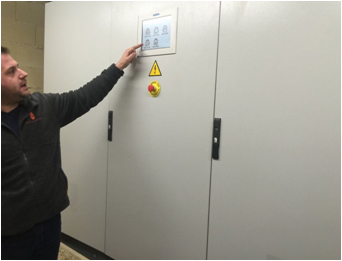 Advantages:
Double control modes: automatic or manual.
Automatic control system is applicable in PC and mobile phone by APP, monitoring and control of the house in real time
Central data management with evaluation per bird; compare with reference vales that are stored in the system.
High flexibility thanks to different data interfaces for farm-based administrative evaluations.
Continuous visualization of the events from all houses on your farm, the big touch screen makes functions easily to glance, and language can be set into English or Chinese.
Password-protected remote access to data and setting via DSL/internet, Three levels of password ensure security, which can't be changed without permit.
This system greatly improve the degree of automation.